RM Sports Events proudly presents:
John McGuinness plus Special Guest James Whitham
KCOM Stadium, Hull – Friday 19th October 2018
Ladies and Gentlemen,
RM Sports Events are delighted to be once again working with TT Racing Legend John McGuinness. On Friday 19th October we are at the KCOM Stadium, Hull, which we have chosen for our second event with John after a fantastic event in Doncaster.
On the night we are delighted to be joined by James Whitham. James will join John on stage as our special guest and once again will be conducting the interview with John.
A great nights entertainment in store and definitely a night not to be missed!
Event Details
All tickets are £30
First 300 tickets sold include a picture of you and John McGuinness that will be printed and handed to you on the night.
Tables seat 10 guests and tickets are available in all denominations
Doors open at 6:30PM
Event starts at 7:00pm
Finish at 11:00pm
Dress code is casual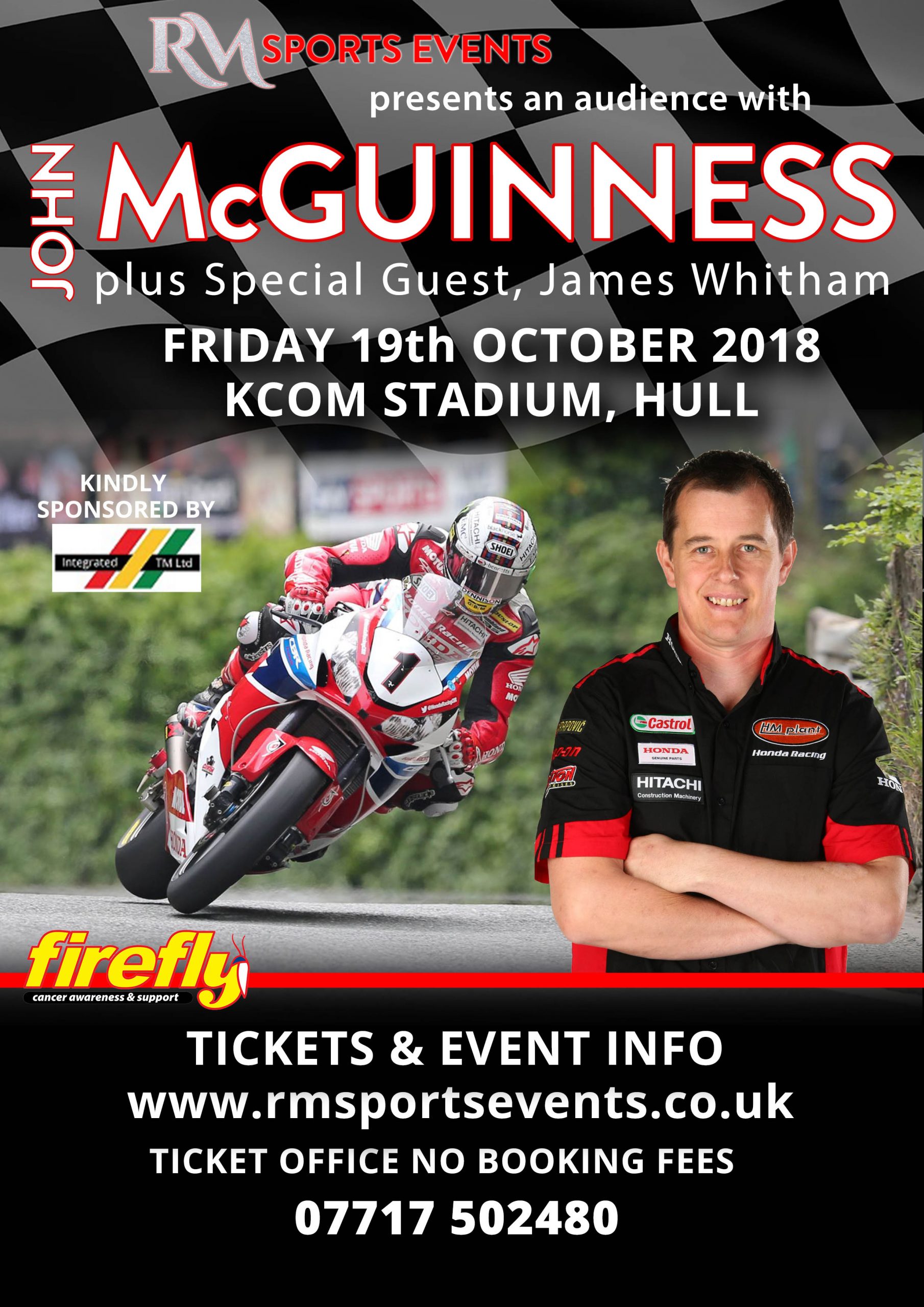 Lets get social, share this event.
Tickets
£30 plus £2 booking fee

Save booking fees 
 ticket hotline
Doors open: 6.30pm
Event starts: 7pm
Event finish: 11pm
KCOM Stadium
West Park
Hull
HU3 6HU